Toyota Servicing and Repairs
Tyrepower Hornsby is an expert Toyota car servicing and log book servicing provider. This means we're authorised to conduct log book servicing on your car as specified by the car manufacturer. We access service schedules from the vehicle manufacturers so your log book service will always be done correctly. During the warranty period we use quality Toyota parts. Once the warranty has ended, you can choose Toyota parts or equivalent quality but cheaper alternatives.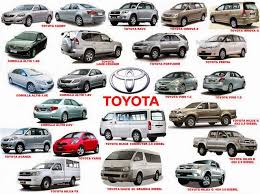 At Tyrepower Hornsby we have the expert knowledge, experience and equipment to help you look after your Toyota and keep it running well for many years. You should expect to save about 30% on your Toyota service compared to a Dealer logbook service.
Once the job is done we will stamp your log book to certify that Tyrepower Hornsby has serviced your car to manufacturer guidelines - so your new car warranty will be upheld. Tyrepower Hornsby is a true Toyota Dealer alternative - same quality, better price.
Our mechanics are experts in Toyota repairs, servicing and systems across the family of Toyota cars from Echo, Yaris, Corolla, Camry and Prius to Kluger, Prado and Landcruiser, together with Hilux and Hiace commercial vehicles.
Check our Google reviews and call Tyrepower Hornsby for your next Toyota service or repair job on (02) 9477 7117.